You Bring the Talent of Your People; We Bring the Content
Play the video to learn from two licensed facilitators how Bell Licensed Programs impacted their organization.
Integrate our research-backed content into all levels of your organization.
The success of a business is dictated by the leadership of its employees. Our licensed programs provide an effective and efficient way to build leaders at scale within your company. We recognize that you know your people and culture best. Licensing Bell Leadership's programs equips you with the tools to facilitate our research-backed proven leadership programs while positioning them within the current context of your organization – resulting in increased employee engagement and company-wide alignment.
Why should your company license Bell Leadership's training?
Attract and retain talent by providing meaningful and scalable

 leadership training opportunities for all employees.

Access proven research-backed leadership concepts and learning methodology

 to enhance and grow your organization's culture and values.

Create a common language of leadership so employees can communicate effectively and honestly about how they interact with each other.
Leverage the skills of your leadership development team and provide them with a prestigious leadership certification.
Experience increased innovation and collaboration across functional areas.

 
Our Approach
Our Licensed Programs are video supported through Dr. Gerald D. Bell's instruction. By utilizing this delivery method, you can focus on guiding your people, facilitating meaningful and insightful conversations and supporting your program participants.    
We take a comprehensive approach when partnering with your organization to become licensed in delivering our content to your leaders. We work with you to identify your desired outcomes, current leadership development initiatives, and a facilitator or team of facilitators to support with the integration of our programs within your organization. 
"Even just going through the program was super helpful. As well as just the setup, the intention, the purpose for everything that's incorporated into it, to create an experience that is time focused for every participant to come in and take in as much to make sure that we're truly fully invested in the program and what we hope people will get out of it. [Bell Leadership] couldn't do a better job at that train [the] trainer experience for sure."
Yolanda Cox
Doctor Trainer Development Director
Heartland Dental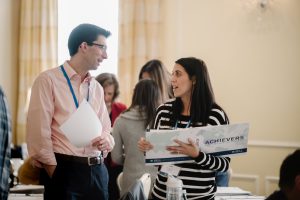 Described by graduates as "life-changing," Achievers™ is the cornerstone program of Bell Leadership Institute, designed to help you lead like the best in a way that is congruent with who you are. Your experience and action steps will be uniquely customized based on your Bell Personality Profile (360 survey) results.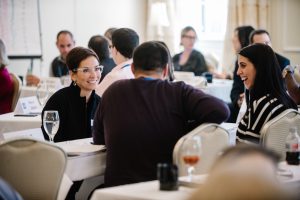 Achievers II leverages the learning of Achievers™ to target the most effective behaviors for leading others. You will learn strategies for working with different kinds of people and master the Basic Elements of a Leader's Life™: goal setting, delegation, communication, listening, response to mistakes, response to stress and style of humor.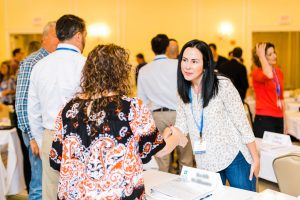 Participants see a significant improvement in their communication skills by the end of this program. A key component is the Bell Advanced Communication Survey, a confidential 360-degree assessment to identify your most and least effective communication skills and specific action steps to take for improvement.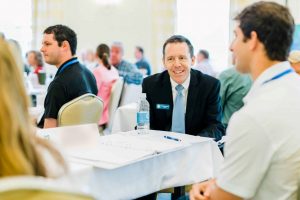 The best leaders inspire their teams by leading to and through change. They engage employees in developing new approaches, adopting innovative solutions, increasing alignment and boosting productivity. Participants learn the methods to understand, address and effectively lead change to increase the efficacy and adoption in their organization.
INTERESTED IN LICENSING YOUR ORGANIZATION?