COACHES:  They're Not Just for Sports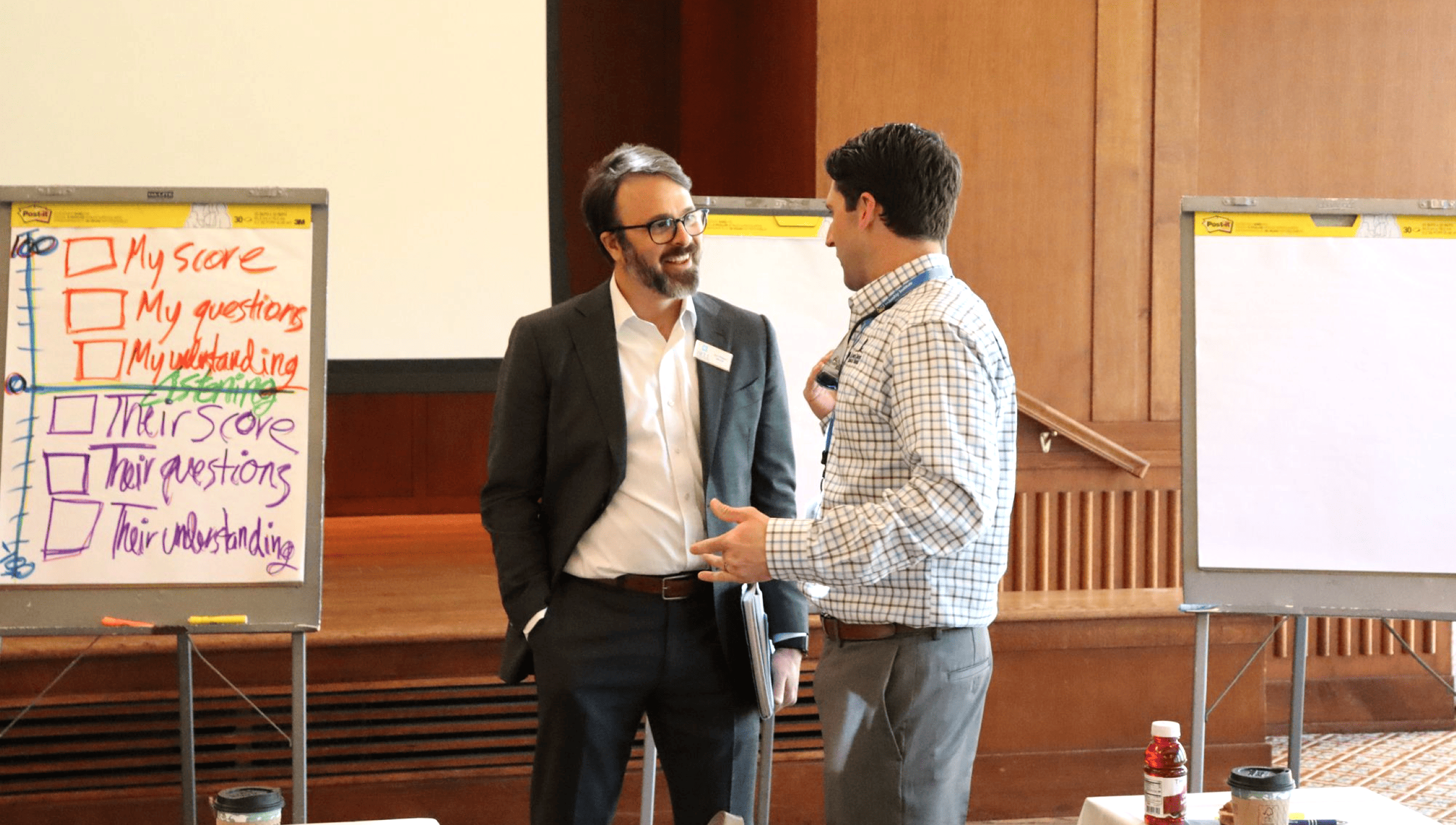 Much like a sports coach can accelerate an athlete's and their team's ability to perform at their best, a leadership coach can do the same for an individual and their organization. Coaches uplift and support, coaches challenge norms and expand thinking, coaches can help drive a culture of leadership throughout your business.
Bell Leadership coaching uses the tools of our proven, research-backed leadership programs to help individuals and organizations deepen self-awareness, navigate complex challenges with confidence and improve communication and relationships.
Individual Coaching Benefits:
Reduction in stress
Increased confidence
Improved relationships
Organizational Coaching Benefits:
Increased employee engagement
Problem solving efficiencies
Improved team communication
For C-Suite and top-level leaders, we provide personalized support and a sounding board to help navigate challenges and achieve personal objectives. We facilitate a match between the leaders and one of our Bell Executive Coaches who serves as a confidant and guide through performance challenges with a process that helps influence your business outcome.
Available for all Achievers and Achievers II graduates, this service provides personalized guidance to integrate learnings and carry out action plans from the Achievers training and beyond. Bell coaches help leaders hone their skills across the six most effective leadership behavior competencies, further developing their abilities to be happy, successful and to contribute effectively to their organizations.
Illuminate the interdependencies, strengths and challenges between your people, whether they work together in a department, project or leadership team. Bell Leadership offers custom team sessions for half-day and full-day durations or as a series-based session designed to meet your team's unique goals.
Contact us to learn more about our coaching services